You've probably seen an organizational chart before. Businesses, both large and small, use one to clearly define the chain of command and roles within their organizations.
Whether you own a business or you're simply a part of one, it's essential that you know how to make a business organizational chart. You have to be able to properly use it, too. It's what will help you and your team get a better understanding of your processes and hierarchy. Below is a list of tips that can help you with that.
1. Make Sure That It's Current
The structure of an organization can't be changed quickly. However, as your business evolves, you'll find the need to change or add a few names along the way. You may also need to edit job descriptions as necessary.
To effectively use a company organizational chart, you have to ensure that everything written on it is current. Update employee names and their roles and job descriptions to avoid confusion.
If you have a hard time updating your chart all the time, you may want to consider using an infographic maker. You can save your data in a blank organizational chart template and edit the file as needed.
One of the best tools in the market is Venngage. It has tons of templates, icons, and high-quality images. Its organizational chart templates are also user-friendly. So even if you have no experience creating an organizational chart, you won't have a hard time customizing a template.
2. Give Each Employee a Copy of Your Organizational Chart
As much as possible, keep your employees updated with the structure of your organization. The more familiar they are, the more comfortable they'll be working with each other.
Apart from distributing copies of your organizational chart, take the time to teach your employees how to read the chart. Make sure that they also have a company resource directly that includes important contact numbers.
This way, when they need to get or verify information, they won't have to run around asking everyone. Instead, they'll know the person or department to approach.
And if they need to complain about something regarding work or a specific process, they'll know who to talk to right away. They can easily follow the organization's chain of command.
3. Find the Biggest Gap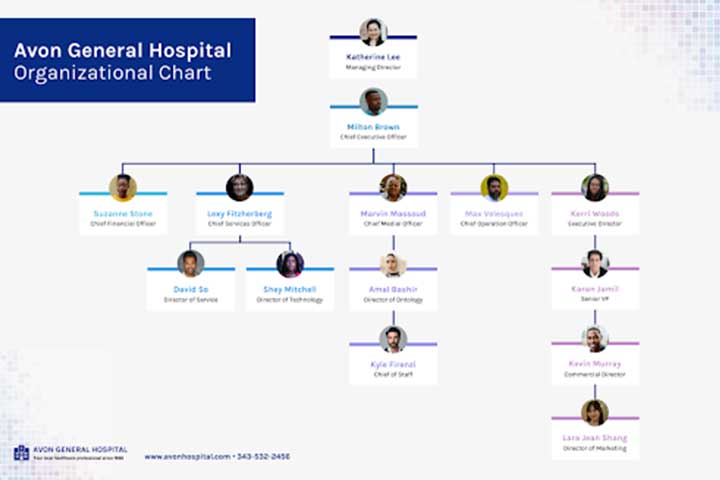 When you're running a small organization, you may find very few people doing everything. This can prevent them from being productive and reduce their efficiency. With too many tasks assigned to them, they may even end up feeling overwhelmed and stressed out.
By looking at your organizational chart, you'll be able to find that one crucial position that can free up valuable time for another employee.
Consider this: If you are a sole proprietor who doesn't like working with formulas and numbers, you can consider hiring a bookkeeper. Doing so will free up a lot of your time, which you can use to focus on more important things like sales.
4. Create New Positions
If you're unable to find that one significant position, you always have the option to create one. Just make sure that you're able to clearly define its job description, and list down all the duties and responsibilities that come with it. Furthermore, you also have to determine its place in the organizational chart. This can help minimize confusion among your employees.
Delegating management tasks to different people can help ensure that all the parts of your operations flow efficiently. This also helps boost everyone's productivity at work.
5. Determine Areas That Overlap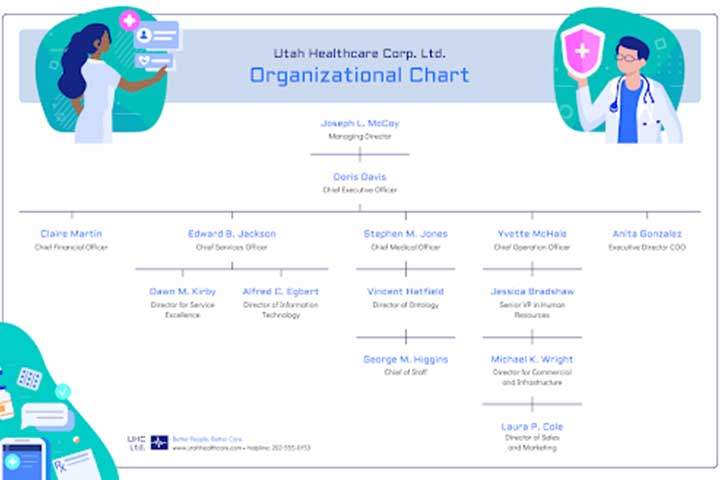 Part of using your organizational chart is looking at the results of your processes. For example, suppose you notice that your sales are dramatically declining because of a challenging economy. In that case, you can consider letting go of some people. This applies particularly to those who aren't hitting their goals.
Although it's not a good idea to lay off any employees, you have to consider your company's health in general. You have to look at the numerous other employees you have and think about what you need in order to save your business.
Identifying overlapping areas can also help avoid unnecessary expenses. For example, as a business owner, you wouldn't want to be paying multiple people doing the same work.
6. Revise as Needed
Whenever there's a new employee or changes in the job descriptions, you need to revise the affected parts of your organizational chart.
And don't just update names. You also need to add pertinent information. Add the details of your staff like location and contact information. You should also include their specialties. By doing this, you'll be able to guide those employees looking for help. They'll be able to tell who does what.
In addition to that, you also have to make sure that everyone in your company is aware of the changes. This way, you can make sure that every employee is on the same page and that they are working towards the same goal.
That's the fundamental essence of why organizational charts are essential. Before using Venggage's templates, it's important to grasp why it's crucial to understand the importance of understanding and implementing one.
Also Read: How To Manage A Software Development Team Working Remotely