If you are an entrepreneur, you have a local business or a small business, pay attention because this tool can be a magnet to increase the turnover of your business. Also, if you use it in combination with Facebook ads, it can be a lethal sales weapon, especially for remarketing campaigns. WhatsApp Business will make a huge market in the coming days
What Is WhatsApp Business?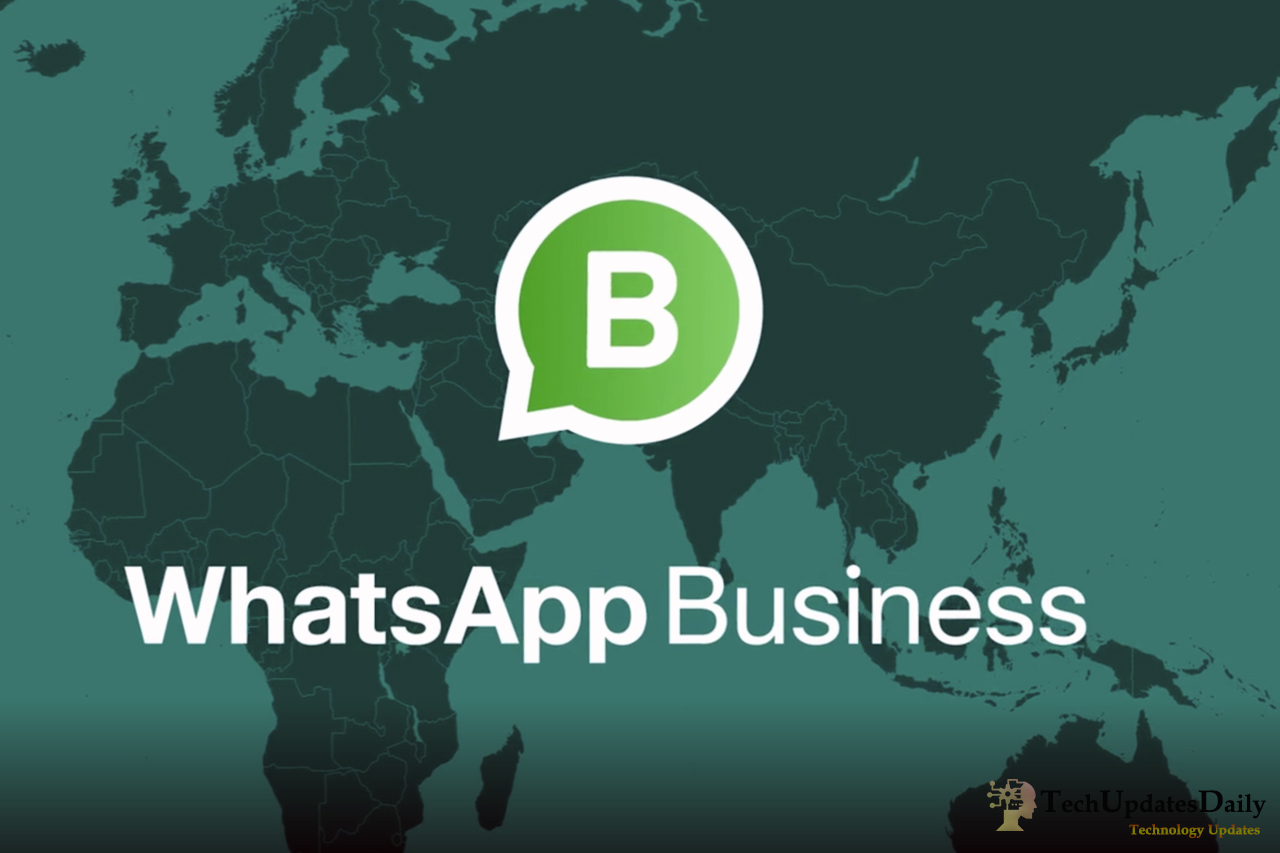 WhatsApp Business is an application that allows small and medium businesses (SMEs) to interact instantly with their customers. It has been created from the initial WhatsApp version that we all know and currently already has more than 5 million companies using the application.
One thing you must be clear from the beginning. You will not be able to have personal WhatsApp and WhatsApp Business on the same phone as it does not allow it. If you have personal WhatsApp and download the Business version, it replaces your personal and you will only have the WhatsApp Business version.
All the conversations you have in the personal WhatsApp will disappear. What I recommend is that you have a separate phone for WhatsApp Business and another to have WhatsApp in your personal life.
Why Use WhatsApp Business
The ease of use of this tool to communicate is the strong point it has. Any entrepreneur or business owner without too much computer, training or a certain advanced age could use this application and get a lot of results, thanks to its extreme ease to enter, write messages, program them, etc.
Thanks to its simplicity and comfort it is why more than 1 billion people already rely on this application to communicate daily with the target and target audience of their business.
You will be able to connect instantly with your potential clients or do a Marketing action, the one that your business needs to grow and be more effective.
You will be able to create a different experience of communicating with your customers and this will help you stand out, regardless of the sector of your business, or if what you sell are products or services. It doesn't matter, this application is going to come great.
Today there are still many businesses that do not use WhatsApp Business in their sales strategy, one because they do not know it, or two because they do not know what use they can give it in their marketing strategy.
How To Integrate WhatsApp Business into Your Digital Marketing Strategy
Now that you know what and what are the main reasons to use this messaging tool, let's see how you can integrate it into your strategy.
You have to think that this application is another channel (of many others) that you can use to reach your marketing goals. That is, all channels must go in the same direction, that is where the digital marketing plan of business comes into play.
1. Sales Pages
If a person is visiting a sales page, it is because they are really interested in your product or service, but they may need a last push. This practice is usually quite common in launches of info products or courses, wherein a few days virtually all marketing efforts are concentrated and you have to try to close all possible sales.
2. Advertising On Social Networks
If you combine social media advertising with communication on WhatsApp you can have a very effective sales weapon.
Think you can make remarketing ads to those who have seen your product but do not finish making the purchase. And in those ads, you can take them to a WhatsApp conversation with you or with your commercial team to finish closing the sales.
3. Email Marketing
The combination of mailing campaigns with automation together with this App can be really powerful. Imagine that you have automation in your sales funnel that is activated when a person visits your sales page 3 times, adds the product to the cart but does not end up making the purchase.
Also Read: How Network Infrastructure Will Be Influenced By Artificial Intelligence
What Is WhatsApp Business For?
In the WhatsApp Business version, statistics, message automation, organization and message management functions, etc. have been implemented. All of them focused on creating a relationship with professional contacts, such as customers and suppliers, adapting it to the commercial environment of companies and businesses.
Let's see what WhatsApp Business is for:
1. Interaction With Business
One of the main advantages of using this tool is that anyone will be able to contact the business instantly. With which, the communication between customer and business can occur in real-time, which can mean closing sales faster or giving better customer service.
2. Create Automated Welcome Messages
This function can also be configured on the Facebook company pages and basically consists of sending an automatic message when a person writes to us for the first time. When we communicate through messages, people are used to answering us almost immediately.
If we see that it takes us a long time to respond, we begin to get impatient (we are like that by nature) but with this type of automatic message, we can solve this problem.
3. Create Automated Absence Messages
And related to the previous point, imagine that they send us messages outside our working hours, how does the person know from what time we will respond?
These types of messages will allow us to communicate with people in a very easy way even when they are absent. In this case, a well-written text can cause you to not lose sales opportunities.
4. Activate Quick Responses
You can configure messages that are automatically activated to give a formal and quick response. Such as information messages of services or products to include in a conversation.
With these messaging tools for SMEs and entrepreneurs, you can automate most of the messages you send to customers and users who have been interested in your brand at a specific time.
5. Access Statistics
One of the big differences you have with WhatsApp Business is that it allows us to measure some data of the conversations and the shipments we have. For example, we can know how many messages have been sent, delivered, read and received.
6. Use Tags
The application allows you to categorize users with tags, which allows you to follow a control of the processes of attracting new customers.
WhatsApp Business tags:
There is a maximum of 20 labels that you can customize by changing their names and colors depending on how you want to structure your business communication with your customers. To add tags you just have to press and hold a message or chat> Click Tags and select an existing one or create a new one.
7. Create a Broadcast List
You can also create a broadcast list from your tags for specific contacts.
To do this, you only have to:
Access the application
Click More options> Tags
Select the label and click More options> Send a message to customers
However, it is not sent to a WhatsApp group, the message is sent
individually to the contacts that are part of the tag
Create your business profile
The company profile in WhatsApp Business allows you to add more additional information compared to a personal profile.
You will be able to add and customize:
First name
Direction
Business category (food, beauty, entertainment, marketing, education, training …)
Description
Email
Web page
In the More options section if you select Settings after Company Settings you will see the profile option.
9. Create a Product Catalog
Create a catalog of products, with it that you will be able to upload the products of your online store to WhatsApp and thus facilitate electronic commerce. This option is something really powerful for small and medium businesses.
10. Enable a Payment System
If Mark Zuckerberg is fully committed to this new platform, investing heavily in this app to revolutionize digital business.
You just have to configure your bank in this social network to make payments, which can be very beneficial for online stores.
Advantages Of Using WhatsApp Business For Companies
The advantages and possibilities are many and some of the main features are what I just told you.
Now, new updates are expected that will facilitate interaction with other social networks, but this, for now, is only available from the United States. I also want to tell you two basic techniques of how you can use WhatsApp Business in your digital marketing strategy.
Integrate it to your website by placing a WhatsApp Business chat button on the pages that interest you most. By doing this you will greatly improve communication with your visitors and the user experience.
Facilitate mobile conversations with users who open your emails. There may be people who find it hard to make the decision to write an email but instead, they find it easier to send a message via WhatsApp to contact or explain something more personal.
Integrate it into your advertising campaigns Remember that 2020 is full of changes in WhatsApp and you can advertise through the states. So next year you can make advertising investments in WhatsApp states.
Differences Between WhatsApp and WhatsApp Business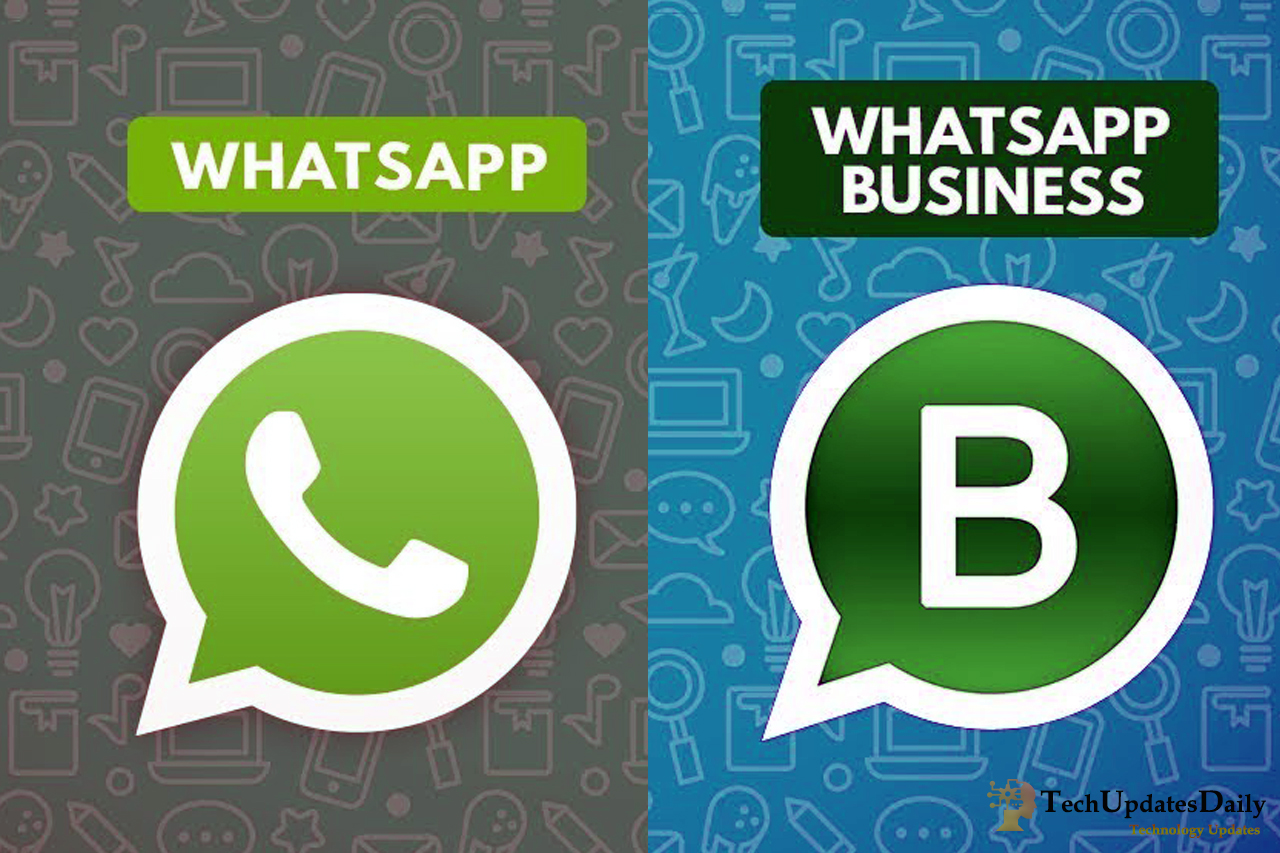 The differences between WhatsApp personal and WhatsApp Business are many, but mainly:
The personal version covers interactions with contacts of the closest, personal or playful level.
WhatsApp Business covers contacts at a professional level and with different needs.
With regard to mass shipments, it should be distinguished that it is not a personal WhatsApp group.
Through WhatsApp Business, users receive the message in a particular way and the rest of the people in the mass sending do not know to whom the same message has been sent, unlike in the case of personal WhatsApp groups.

How does WhatsApp Business work
We have already seen some of the main functions and features of WhatsApp Business, and now we are going to see how this app works and how it can help you in your company. In order for you to maintain a business-customer relationship, you and your contact must have both saved in the agenda, since if it is not, you will not be able to send messages in bulk.