The automation of the business process by using artificial robots and software is known as RPA-Robotic Process Automation.
Robotic Process Automation (RPA) is not far behind. We must bear in mind that we are talking about a technology that is "Trending Topic", according to the recent report published by Gartner, the revenues of the RPA software grew by 63% in 2019, which makes it the segment of the fastest-growing global Business Software.
This is a great opportunity, no doubt, that with the right training you can become a source of competitive advantage. Which company would reject the possibility of executing business processes five to ten times faster, with an average of 35% fewer resources? It is precisely what allows the set of technologies, methodological practices, and services that coined the term of Robotic Process Automation.
The use of RPA Robots allows organizations to have a structure of "workers" scalable to the needs and variations of the business while generating efficiencies in their operation and reducing the errors inherent to human workers.
It is common to think that these improvements can, when the time comes, result in job losses. However, nothing is further from reality: they are allowing companies to locate employees in those tasks that provide more value.
There is no doubt that software robots become our co-workers. But, will the RPA Robots take our jobs away? How will the employees of the future be?
Also Read: Machine Learning: What Is Machine Learning?
Man And Machine Working Side By Side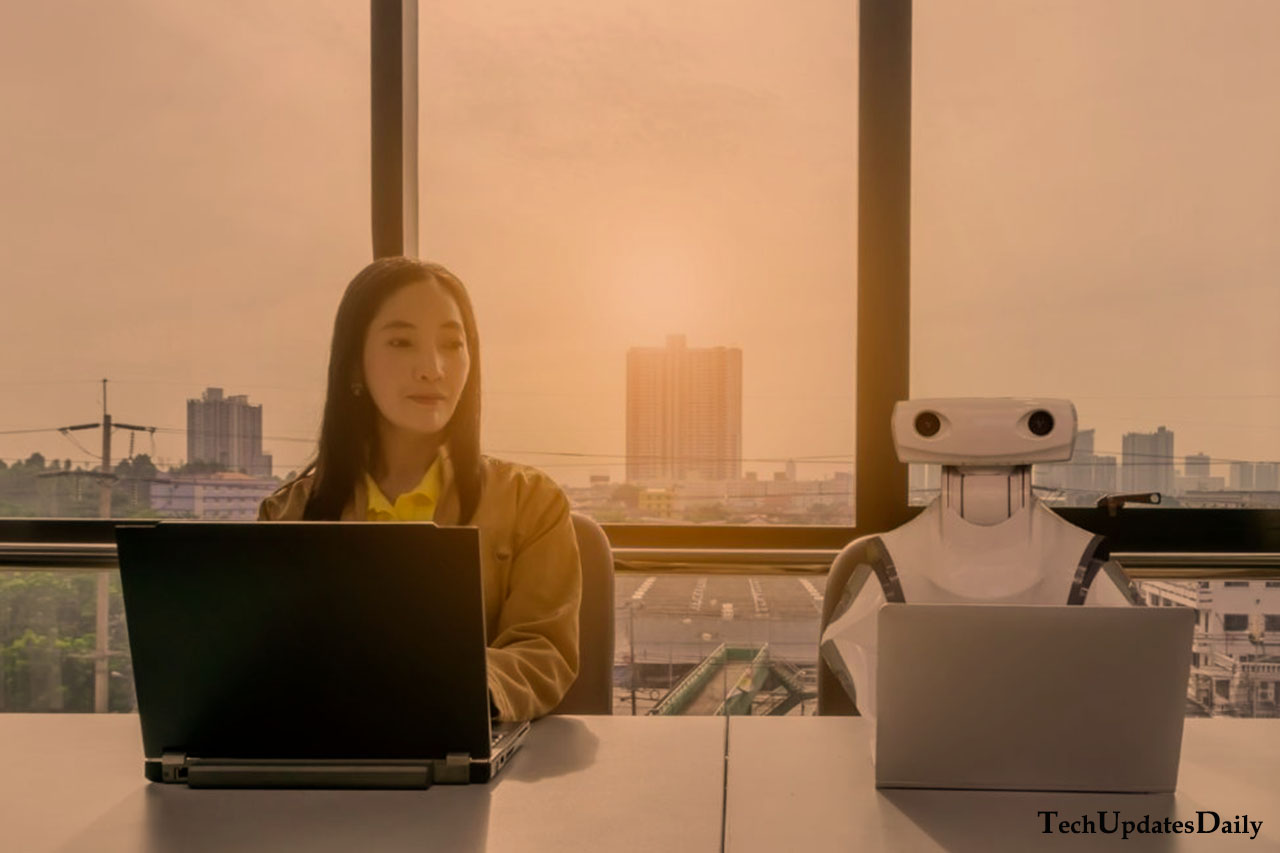 The coexistence between humans and robots, false myths included, is an interesting debate that Robotic Process Automation generates very commonly.
Manufacturers, RPA service providers and ultimately the Robotic Process Automation industry, have long been responsible for evangelizing with great slogans (Automation First, Automation for the people, Robots are ready are you ?, etc) that invite you to disassemble the myth that RPA Robots come to reduce jobs.
Organizations that have adopted this technology in recent times (and that have not failed in the attempt) have experienced a new paradigm in the management of change and human resources, thus requiring professionals with adapted profiles.
This evolution has had many manifestations: new skills have been developed, new positions have been created in organizations (with enigmatic names) and even new functional areas.
For example, the famous RPA Centers of Excellence (CoE) bring together an amalgam of multifunctional profiles, ranging from the lifelong process consultant to the laptop developer with stickers, through Human Resources selection technician.
However, all of them have developed a new skill; robotic thinking. Specifically, they evaluate opportunities, program, test, train, operate, maintain, and audit the virtual workforce (RPA Robots), aligned with the principles of robotic adoption.
Also Read: Artificial Intelligence-Types, Applications & Risks
Integrating RPA With The Employee
However advanced this technology is, it is a fact that Robots need governance and in certain cases, they need help from the human being to complete cognitive challenges. However, sometimes they can be neglected, with more or less intelligence.
The conclusion is simple: humans and robots need to collaborate in the operation and this hybrid work model is not exclusive.
But the next derivative is, can RPA boost employee engagement and motivation? Some testimonies determine this, although it is difficult to quantify. There are certain jobs that have undergone some notable change and not just an increase in their productivity.
A valid example would be the Contact Center operators, who work collaboratively with RPA Robots on their desk. We often think that the agents of a Contact Center spend all their time answering calls and talking with customers. However, this is not the case. Worldly and repetitive tasks take up much of the time and consume the motivation of an agent.
After a call, for example, the agent must write a summary of the conversation and perform any follow-up action, which takes a long time. The Robot can assume that a set of tedious and repetitive tasks and the human feels free of them, sees how he can perform better and meets the indicators by which his performance is measured.
In short, the way in which this professional sector works is changing, although any employee can benefit from having a "helper" robot. It is not possible to determine precisely which professions will be created, disappear or mutate in the coming years, but it is a reality that Robots need humans and humans to robots.
Also Read: How To Use Commercial Intelligence To Get More Business