So you're ready to try your hand at day trading? Perhaps you're looking forward to financial freedom and being able to work from home? Alternatively, you might have been day trading for years and you want to upgrade from your 4 screens. Either way, the potential financial gain from day trading is indeed very attractive. Although, it isn't as easy as it might sound. It's therefore important that you make sure that you have a solid strategy. First though, you definitely need some great equipment. Depending on how many assets you want to trade, you might need a 6 monitor setup to help you track action across multiple markets.
Before you Start
Make sure you have a strong strategy and trading plan
Know your stuff
Have a brokerage account
A Strong Strategy and Trading Plan
It might sound obvious but many people dive straight in without much experience. They just assume the markets will deliver them money because they've read about it or heard of someone who's made millions. Having said that, you might have heard that day trading is a bit like gambling. Research now shows that a monkey can beat traders about 40% to 60% of the time. This is because we assume that market movements are based on rational logic however, we are always swayed by emotion. It's worth bearing that in mind as you develop your strategy and trading plan.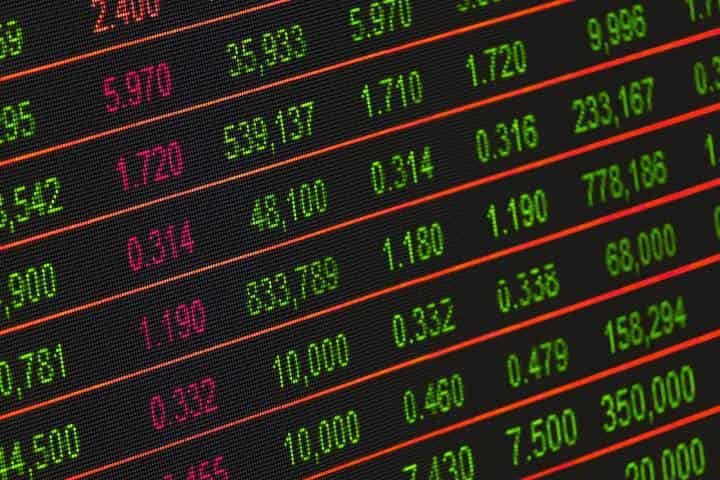 Technical Knowledge – Know your Stuff
Whilst you don't necessarily need a background in finance, it's useful to have some knowledge of the workings of the stock markets. In order to make your placements, you need to analyze all the various charts in order to spot patterns. As a day trader, you're essentially making bets on movements of security throughout the day that can be impacted by many different factors. It's key to be on top of your math to make quick calculations to see if it's worth buying or selling at any moment in time. All this needs to be done both quickly and calmly in such a way as to not be swayed by your emotions, wherever possible. This is where a 6 monitor setup can be helpful. This is because it avoids stressing you by flicking through too many screens.
Broker
As a day trader, you need a company who facilitates your trades directly with clients. However, some brokers give you direct market access. Of course, you'll have a small commission fee to pay but make sure you do your research for the best broker to use.
Equipment for a 6 Monitor SetUp
Computer / laptop
Monitor and Racks
VGA / HDMI / DVI Cables or Adaptors
Computer / Laptop
It goes without saying that you need great computers for day trading. You'll be tracking information and data that quickly changes in real time. As you'd expect, the major brands such as Apple and Microsoft offer products with high quality processors and fast RAM speed so that you can deal with large amounts of data very quickly. Moreover, other brands that specifically focus on trading computers are, for example, Falcon and Orbital. Whatever you go for, you should also make sure that you have a good hard drive to store your data as well as a good Graphic Processing Unit with a graphics card of at least 2GB to manage all your charts. Your graphics card also enables you to connect several monitors to one computer.
Monitor and Racks
This is where the physical set up starts for your 6 monitor setup. Once you've decided on your laptop or computer then you need to physically arrange them around your desk. There are many straight armed structures on which to mount your computers. However, you might want to choose a rack with elbows for your 6 monitor setup. Essentially, this will make it easier to tilt your screens and arrange them at the perfect distance.
VGA / HDMI / DVI Cables or Adaptors
Check your laptop or computer for the input and output ports that you'll need. The most common ones are VGA / HDMI / DVI but in some cases, you might need an adaptor. For example, you might find yourself connecting an advanced digital monitor to a computer with a mini-display port to a DVI adaptor. Essentially though, it depends on what screen and computer arrangement you have.
Final Word for the Best 6 Monitor SetUp
Like everything, there are some personal choices to make. However, do your research and shop around and you'll be sure to find something that works for you. If you're new to the trading game then you might want to start with 1 or 2 computers. You can then gradually build up to a 6 monitor setup as you gain confidence and expand your trading portfolio. Regardless, you'll enjoy the independence and the intellectual challenge of day trading. Follow your strategy, do your research and track your progress and you can watch your portfolio's worth gradually increase over time.