Artificial Intelligence In The Igaming Industry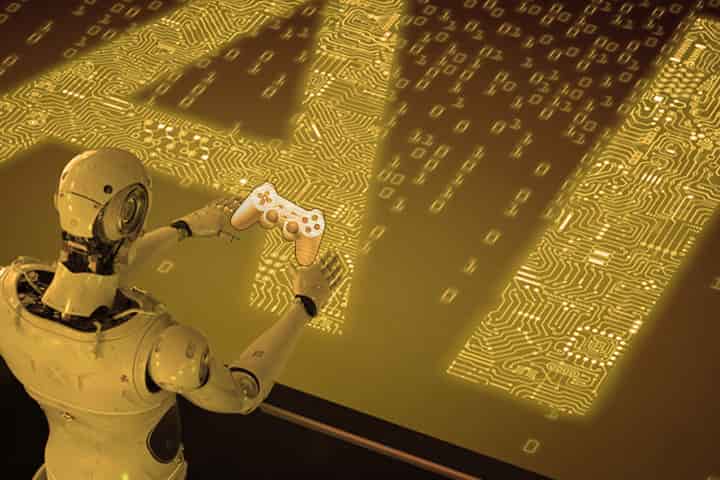 Artificial Intelligence (AI) is a branch of programming which tries to mimic human intelligence and act based on the data that has been collected. It is a booming trend across the world and is getting adopted across various functions industry-wide. The casino industry is no exception and since this industry has always been at the forefront of adopting new technologies, they have incorporated AI in their operations. A few ways in which AI is helping the casino industry are as follows:
Fraud Detection
Machine learning which is a subsection of artificial intelligence is used to detect credit card frauds or casino transaction related frauds in real-time. A predictive model is built based on historical transactions to identify the fraudulent transactions and promptly notify the bank as well as casino management. This extra layer of security is extremely helpful in online casino transactions.
Curb Cheating
Cheating is a common practice that many players try to resort to in casino games. While it is easier to control cheating in physical games, it becomes more difficult to control cheating in online live casino games like blackjack, poker, roulette and so on. This is why many online casino brands are using artificial intelligence to curb cheating. Furthermore, effective usage of such technologies is all the more important with regard to jackpot casino games that have huge winning potential. The AI program collects past data of the users and analyse them over some time to find out cheating patterns. This data can be used to determine which players are cheating and can suspend their accounts in extreme cases.
Customer Service
Chatbots are being used across various industries for better customer engagement and support. Similarly, the casino industry has also incorporated this powerful AI tool in its online services. The Cosmopolitan of Las Vegas has introduced Rose, an AI based chatbot to help their loyal customers. Chatbots use natural language processing to analyse sentiments and social media listening. Chatbots form an interface between the casinos and the customers and deliver real-time help.
Regulation
Casinos need relevant licenses for conducting business. But it is very difficult to regulate online platforms which can be accessed by any person irrespective of age. But the sign ups need to be limited only to users who have attained the legal age. AI can help to verify these regulations and make sure that the customers meet the required specifications and alert the casinos in case otherwise. This helps the casinos to avoid legal trouble or license cancellation.
Data Collection
Some casinos want to predict future trends and update their business accordingly to remain the leaders in the industry. AI can be used to collect and analyse the past data of gambling activities. User data across various social media platforms are collected to study casino tendencies and give an idea of what the users are looking for. This can help the casinos improve user experience and revenue generation.
Conclusion
Artificial Intelligence has become a game-changer in the casino industry. Though it is still developing, it has already proven its benefits. It is being speculated that AI can be a revolutionary innovation for the online casino industry in days to come.